Style your terrace with these ideas to make them look chic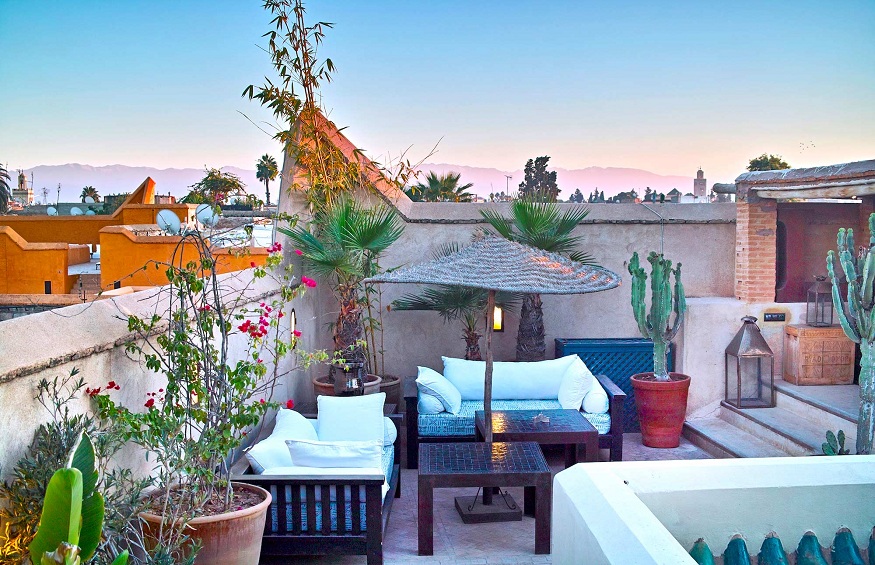 A balcony or a terrace is more of a luxury than anything. The bigger your balcony is, the lesser space for your indoor area. Decorating this space lovingly can make for a warm and intimate space you can use to spend time with your friends and family.
Let us take a look at a few ideas.
1. Sit out – Make a cool seating area using some lights, floor cushions, and a low table. You can skip the table and go with a couple of peg tables if you think it is a good idea. You can even paint the walls with vibrant colours using Nerolac paints and create the perfect ambiance for a lovely evening.
2. Barbecue station – If you have an open space without any hazards, you can make a barbecue station for when friends come over! The joy of fresh barbecue with a crisp and cold beverage while being surrounded by friends is the perfect plan for a weekend and the holidays.
3. Wall garden – If you want to leave the middle space empty and still have a garden, you can go for a wall garden. A wall garden is essentially like a vertical stand with small pots attached. In case you are considering this, you should think of investing in good quality paint. There are various waterproofing services and types of paint that you can look into to preserve the integrity of your walls. If you wish to get an estimate of how much you will end up spending, just use this Asian Paints paint calculator to find out!
4. Herb garden – If you are a fan of gardening, you can buy pots of herbs and start growing your own herbs! They smell great and whenever you are cooking, you have access to unlimited fresh herbs! If not herbs, there are a lot of other plants that have various advantages like citronella is popular for keeping the mosquitoes at bay.
5. Studios – In case you have an uncovered area, this may a little risky. However, you can use your balcony as a studio! If you are a painter or a photographer, your balcony can be the perfect place to find your muse and be at one with nature. A terrace is a perfect combination of being out in the world and still having your privacy.
6. Swings set and a slide – Every parent in the last year has had a hard time entertaining their children. A terrace can be the perfect place to install a swing and a small slide for your kids. They can enjoy the fresh air while being safe and not leaving the confines of the house. You can even create a play area with a ball and soft mats that can be folded and put away whenever you are expecting company.
7. Gazebo – You can build a framework and allow a vine to create a wonderful structure and make a gazebo of flowers. This can provide shade and be a good place to have refreshments in the evening with your family.