Creative Ideas For Raised Bed Garden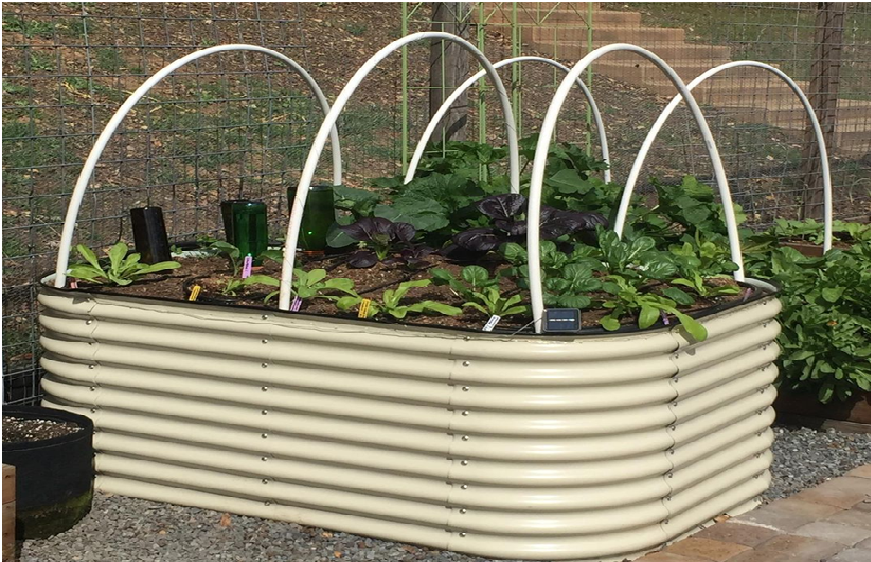 We can assume you are open to new experiments with different garden beds if you are a gardener. Gardening is an ever-evolving piece of art, which is always a work in progress. Trying various experiments is a passion for a gardener because it's always fun to try new things with your plants. Sometimes you succeed; sometimes you don't. But that never stops you from gardening. When trying out raised bed garden designs, the best thing about this technique is there is no limited parameter. The only thing that must be in consideration is proper planning. This is everything about raised bed gardening.
How to plan a raised bed garden?
Raised bed gardens are the best way to grow your vegetables and herbs. Especially for the people who have poor graded native soils. So while you are planning your raised bed gardens, here are some tips you must follow:
Sunlight:
 When you are planning to build your raised bed garden, make sure you choose the sunny spot of your garden. Raised bed gardens need almost 6-8 hours of direct sunlight.
Size of the raised beds:
 When you are constructing raised beds, length is not an issue. You can make it as lengthy as the space you have. But when it comes to width, you must make it wide enough that plants can grow easily and reach the center properly.
The depth is also good enough so the roots can grow long enough. This is advisable to provide at least 6 inches of depth. You can always offer greater than this.
Soil drainage:
 If you are also from the soil compacted and poorly graded area, you should not use the ground soil to fill your raised beds. You can buy the best soil for raised garden bed and fill the boxes with this standard soil. Organic soil is best for gardening that provides nutrients and provides better drainage for the plants.
Materials for raised beds:
 Treated pine wood, hardwood, cement concrete are the common options for raised beds. Treated pines are cost-friendly. But there is a possibility to mix wood preservatives in your soil. Hardwood stays longer without any preservation treatment. But the initial cost is higher. If you want to build a permanent structure, concrete is the best option and is low maintenance. Currently, plastic raised beds are very popular, especially for balcony gardens. The above ground gardening boxes save spaces and provide enough space to grow a variety of plants.
While planning your raised bed gardens, try to use recycled items or eco-friendly items. There are creative ideas for raised bed gardens that you can give a thought to while building yours.
Build-in raised beds: If the soil and drainage quality is good enough, you can try this option.
Metal sheet raised beds: They are great for providing heat and warmth to the plants
Customized raised beds: raised beds can be fitted in any space and any area. You can make your raised bed garden in your sitting area and plant some cool indoor plants.