4 Decor Ideas to Make Your Kitchen Look Clutter Free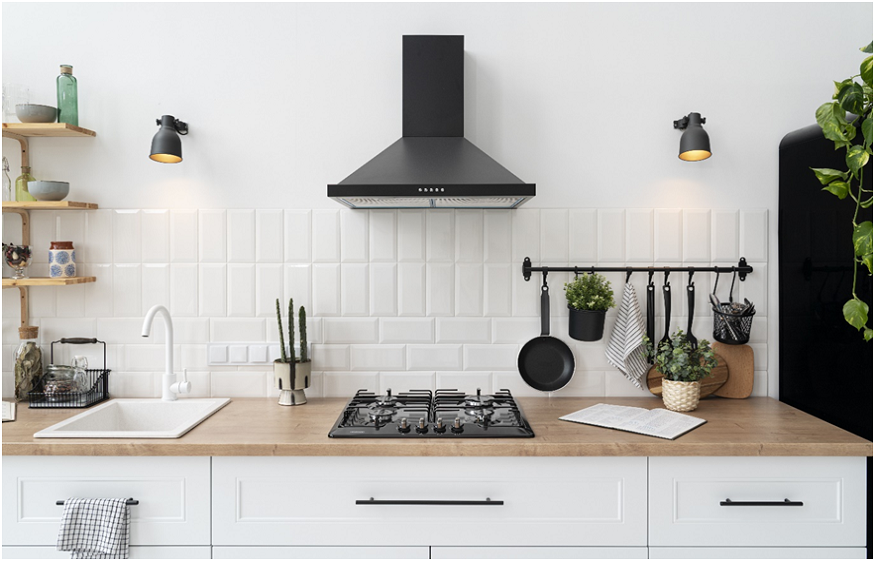 Owning a house, and getting the best-in-class aesthetic designs is a dream for many! But, as of today, when the demand for buying properties in Mumbai is so high, people are also looking for some budgeted options with smaller rooms and spaces.
Apart from the living rooms and bedrooms, a small house often has one problem in common, which is a cluttered kitchen, due to those traditional modular kitchen designs.
So, in this article, you will get a vibrant insight into some of the best kitchen decor ideas that you can count on, for your small kitchen spaces.
1. Prefer a Minimalist Design
People counting on minimalist design for the kitchen space, should count on careful planning and editing the space, to make it feel seamless, spacious and harmonious. When the design work begins, you must count on choosing a material palette, which will ensure that the space remains coordinated, to look bigger.
When you are counting on a minimalist design, you should pick contrasting flooring colours against the walls of the kitchen. Following that, match the colour of your countertop to that of the walls. And, when you are done with this layout, you will see how your eyes will be tricked to see the kitchen, which is bigger than it seems.
2. Use Neutral Shades
A powerful colour choice is all you need to make your kitchen look bigger and more spacious. One of the best neutral shades you can opt for to acquire a clutter-free look for your kitchen includes the inclusion of subtle greys, with white being the foundation finish. You can also use a bit of black or darker grey appeal on the small backdrops visible behind the kitchen cabinet.
When you implement this texture of colour pattern, it will create an illusion that the wall behind the cabinets is much further away than it is. It is among the best kitchen decor ideas, making your kitchen look spacious. For added elegance, you can prefer dark colours across horizontal surfaces such as countertops or floors.
3. Go for a Moderately Sized Countertop
When you have a small kitchen space, you cannot expect to get along with a big countertop and still have space to move around. A countertop will make your small space cluttered, and it will be difficult to move around freely.
Therefore, you should determine how big a countertop you will need. As per the common preferences for small modular kitchens, a 48-60-inch countertop is sufficient to add an appeal and give you sufficient space to work around the kitchen as well. Thus, you will not feel the clutter due to a gigantic counter space.
If you want to save further space and get further storage, you can consider replacing the counter space with full-height cabinets.
4. Consider Adding Storage Everywhere
When you have a small kitchen space, you ought to utilise it by adding storage places, wherever possible. For instance, you can consider adding storage spaces on the side walls of the house. This space can be used for storing small kitchen appliances, such as mixers, toasters, juice makers, etc.
Thus, your kitchen space will look clutter-free, as most of the basic things won't be visible all the time. When not in use, they will be within their dedicated storage spaces, allowing you to maintain a clutter-free kitchen.
Conclusion
So, these are the best kitchen decor ideas for you to implement, if you are restricted to a small space. You don't have to end up with a traditional design without proper planning, which will end up making your kitchen space look cluttered. Instead, try out these ideas and you will see a great difference in the overall appeal.