Why Digital TV Is Worth the Monthly Subscription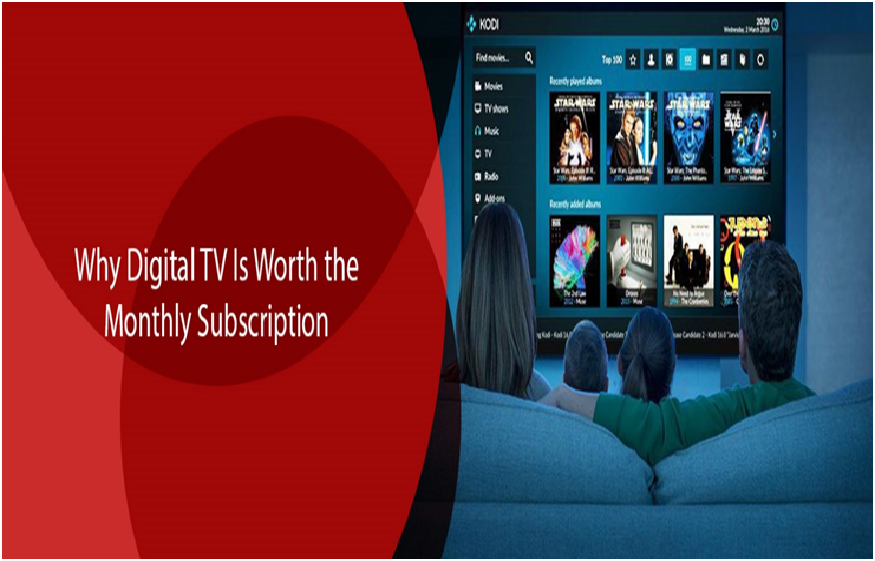 We've entered into a world where people now subscribe to streaming services to watch movies and television series in their spare time. That's because sifting through television channels takes up a lot of the free time we're trying to merely enjoy – and that's understandable.
Streaming companies have made it super convenient for viewers to binge watch their favorite television series and have date nights without the struggle of finding a virus-free link to watch something, and without buffering issues too. It even saves us from downloading movies and television series that would sometimes take hours and could even turn out to be the wrong episode. And convenience also because they have their own mobile applications that make it easier to watch on the go. So if you're in the bus on your way to work you can quickly squeeze in one episode of The Big Bang Theory on your 20 minute ride.
TV Cable providers however have upper their game to stay relevant in the media industry. It's not the standard cable TV service we all had a decade ago – it's what is now called Digital TV.
Here's why Digital TV is worth the monthly subscription just like you would pay for Streaming Companies' monthly services.
Over 100 TV channels
Several Cable TV providers now include over a hundred channels on their list. Every package that you subscribe to would include popular national as well as international channels – from everything ranging from kids' channels, to sports like ESPN and NFL Network, to even family favorites like HBO Max.
Spectrum is one service that has the best channel line-up for its customers, just like its Spectrum TV select channels that include those with foreign languages, providing its viewers with a wider variety of options.
On Demand Library
Several TV service providers, now that they're referred to as digital TV providers, have their very own On Demand library that can be accessed by subscribers to their digital TV plans. They are similar to what streaming services offer viewers – a library of thousands of options for viewers to choose from, with different genres. It's like a direct competition with streaming companies, with the bonus of having over a hundred TV channels to watch on the side; all in one reasonable price.
HD quality
Digital TV services are almost always in HD quality, whether you watch it on your Smart TV or your tablet. That is one of the best things about subscribing to digital TV services, that viewers can watch regular TV channels all in HD. Imagine, all your favorite sports games, all the wildlife documentaries on channels like National Geographic for your kids in crystal clear HD – even movies on channels like HBO! And if you have a Smart TV sporting some fancy tech like Ultra 4K then that makes it even better.
Mobile Apps and Websites
A lot of digital TV providers have their own TV apps that can be downloaded onto smartphones and tablets to make it easier to watch cable TV channels or any of the On Demand options on the go. So on your way back and forth from your commute to work, school, anywhere actually, you can whip out your headphones and catch up on your favorite ongoing TV series.
Bundled with Internet plans
Most Digital TV packages are great when they come bundled with Internet plans of their service providers. For reasonable rates, viewers not only get to reap the benefits of digital TV services, which include mobile apps, On Demand Library and several other features, but also get an Internet subscription with more of those benefits included as well – all bundled in one. That could be anything from unlimited data caps, a free modem and an anti-virus program, high speeds, etc.