Trends to look out for while buying a diamond ring for men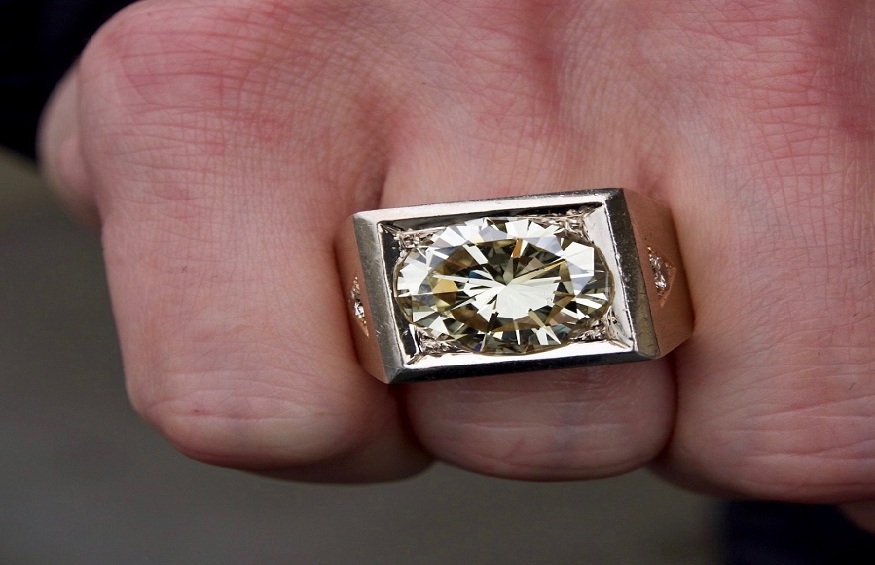 It is a popular saying that a diamond ring is a woman's best friend. However, even men can't stop falling for these gorgeous shiny gemstones. Diamonds are liked by everybody, no matter their gender.
If you are planning to gift your partner a diamond ring, then you need to keep your eyes on the trends in the market. Let's find out more about it!
When it comes to buying men's diamond rings, things like budget, shape quality, clarity, cut, and a lot of different things play a crucial part. Even though men have now started embracing their love for accessorizing, diamond jewellery for men is not a new trend.
Maharajas, royals, and powerful men from different areas from the olden days have worn these pieces of jewellery for a long period of time. Now that the time has changed, styles and trends revolving around diamond jewellery for men have changed too.
Here are a few things to keep in mind when it comes to buying a diamond ring for men.
Compare
Before you start the hunt for the perfect ring for your partner, it is essential that you do as much research as you can. There is a chance that you will find a better ring for a lesser price. Or worse, you may find the same ring for less? It is one of the best things you can do to find "The" ring. All because of the Internet, you now get the chance to select your favorite ring after comparing from all sorts of websites, jewellers, and online stores.
Budget
Budget is one of the most important things that will play a crucial role in finalizing your purchase of the diamond ring. The budget will be responsible for determining the quality, size as well as a lot of other things of your ring.
Any jewellery, be it a diamond ring, a bracelet, or a necklace, if you are sure about your budget, then you will have to ensure that you only look for jewellery that fits your budget.
The personality of the ring holder
The personality of the ring holder will be one of the things that you need to consider while buying them a ring. He won't like your gift if you choose a ring based on your taste and preference; instead, buy a diamond ring that matches his taste and preference. If you follow this step, then he will end up falling in love with your gift.
Find their ring size.
If the ring is a surprise gift, then make sure you're a little sneaky about it. But the best way to find out your partner's ring size is by taking their current ring to the store and finding a ring of the same size. The size of the ring can't be too big or too small. If it's too big, then there is a chance that it will fall off, and if it's too small, then it won't even fit his finger.
4Cs
If you are wondering what the 4Cs of diamonds are, then here they are- cut, clarity, color, and carat. You are supposed to keep the 4Cs in mind so that you can choose the perfect ring for your partner.