Top 5 Batsman vs Bowler battle to look forward to in India vs New Zealand T20I series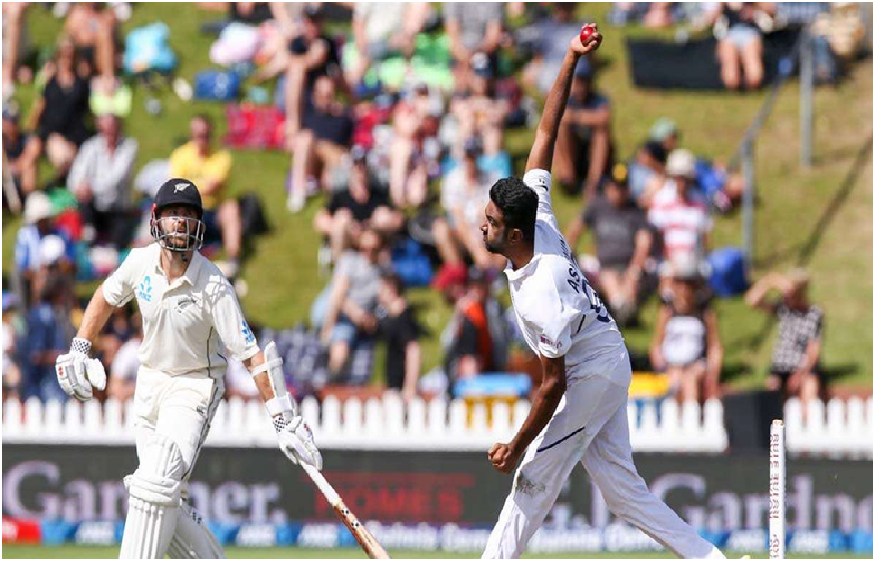 After blowout losses to Pakistan and New Zealand in the T20 World Cup, India's dreams were shattered. The subsequent victories over Scotland, Namibia, and Afghanistan could not catapult them up the leaderboard. As a result, they were forced to return to India following their last Super 12 game.
In any case, the Indian contingent does not have much time to unwind. Senior players including Virat Kohli, Jasprit Bumrah, and Ravindra Jadeja have been rested for India against the New Zealand T20I series, which shall commence on November 17.
With the feelings of the T20 World Cup still fresh, the entry of newer players has ignited excitement in fans and has left them predicting the most lethal player battles in their dream 11 team prediction. Here are our predictions regarding the top 5 batsmen vs bowler battles of the New Zealand series that you should definitely look forward to.
1. Rohit Sharma and Tim Southee 
When it comes to playing the game's shortest format, Rohit Sharma seldom loses his form, and he will certainly give a powerful performance against a relatively rookie Kiwi bowling team. Only Tim Southee offers a serious challenge to the Indian batsmen, and he will be expected to unsettle the Indian top-order early on. As a result, the Southee-led Kiwi bowling attack may test the batsmen of the team.
2. Kane Williamson and Yuzvendra Chahal 
Williamson is one of the few batters outside of the subcontinent who can play spin as well as he does. The New Zealand player's outstanding footwork is the main cause for his dominance against wrist spin and finger spin when he has to get forward, he takes a big stride right to the pitch of the ball, but when he plays off the backfoot, he gets deep in his crease, allowing him to create angles to manoeuvre the ball.
He might face Yuzvendra Chahal against India, who must be accurate with his length and trajectory against a batter who is good off the front and back foot. Getting Williamson out as soon as possible is crucial for India's hopes of victory, therefore Chahal should become a crucial bowler.
3. Mitchell Santner and KL Rahul 
Santner has become a stalwart in New Zealand's spin department for a long time. In the T20s, he has an outstanding economy rate of 7, and he can take wickets like a pro. Rahul, who is at the top position of the chart, will be put to the test. Meanwhile, Rahul has emerged as India's leading opener after displaying excellent effort and form in previous matches. He would want to try his hand at the left-arm spinner.
4. Ashwin and Kane Williamson 
Ravichandran Ashwin has knocked Kane Williamson five times in Tests, and the off-spinner will be seeking to change that when the two meet in the New Zealand series.
Ashwin follows Pragyan Ojha as the spinner to wicket Williamson so many times in the longest format. While the NZ skipper scored 817 runs at an average of 58.35 in the WTC league phase, Ashwin is India's main wicket-taker with 67 scalps. He only needs four more wickets to become the WTC's leading wicket-taker.
5. Rohit Sharma and Neil Wagner 
Rohit Sharma's game is far more than the pull shot, while Neil Wagner's style has more to it than just the short ball. On paper, the clash between two of the best exponents of each of those qualities appears quite appealing, but it might not be so in the upcoming India vs New Zealand series.
The swinger can give a tough time to the Indian batsman as Sharma is known to miss a few shots with swingers. In any case, the interaction on the field is bound to pull crowds and keep them on the edge of their seats.
India's T20 World Cup campaign in 2021 might be over. However, this does not imply that their universe has no light. In less than a year, the squad will compete in the New Zealand series, another T20 World Cup in Australia, followed by the ODI World Cup in 2023, which will be held in India.
This leaves India with little opportunity to learn from its mistakes and improve ahead of the major tournaments. The home assignment would offer many newcomers a chance to play on the big pitch and it would be thrilling to witness how they fare against their contemporaries.