How To Relocate Your Office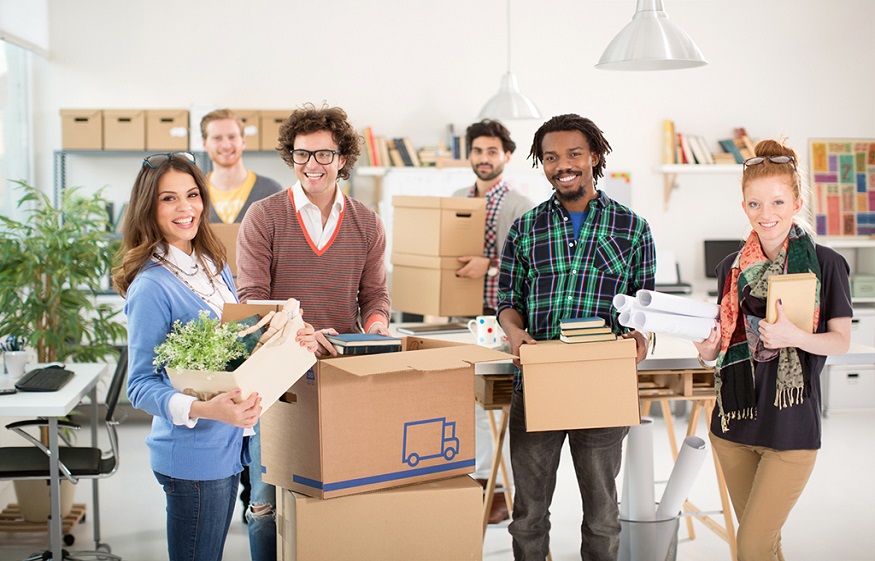 Moving to a new office space is just as time-consuming as moving to a new home. You have large, bulky furniture, difficult-to-pack electronics, and multiple rooms' worth of knick-knacks to pack. And there isn't always a lot of time to get everything done (you can't exactly shut down operations for a week to sort things out). Regardless of the size of your company, moving your office is a lot of work. If you're attempting to navigate one, use these tips to make the process as easy as possible.
Conduct research to locate the best moving company.
We always recommend researching and getting quotes from at least three professional moving companies before booking your move. Still, because an office move can quickly become very expensive, you're better off looking at a few more. Consider hiring a full-service moving company to do all of the packing, loading, unloading, and unpacking for you if you have the funds. Ask around for recommendations for moving companies with experience with office relocations, as you'll want to ensure that you only hire a company with a proven track record of success in this area. To obtain the most accurate quote, have a representative from each company, visit your office and assess the work scope. It's not enough to describe what needs to be done over the phone for jobs like this.
Assign everyone the responsibility of packing up their desk.
While you may have a moving company come in to handle the big stuff, having everyone responsible for their own desk space will be a huge help. Give your staff a heads-up on when they'll need to have their desks packed up by, and encourage them to do a little bit at a time so that no one is rushing to get everything packed up at the last minute. You may only need to give your team a couple of hours off the day before moving to get their desks in order.
Don't forget about I.T.
One of the most challenging aspects of moving to a new office space is disconnecting and reconnecting all of your technology. As soon as you know the date of your move, have your information technology department create a plan for transferring all of your office's technical equipment. Computers, servers, and phones are all included, as are your data and internet plans. This is a large job that you cannot outsource to movers, so your team must begin working on it as soon as possible. If you're getting rid of any equipment, make a plan for recycling or donating it.
Get a handle on the building regulations.
Unless your company owns the building you're moving out of or into, you'll need to get a comprehensive list of all building rules that apply to relocating. It's possible that you'll only be able to move during non-business hours or that you'll need to make a special request to use the service elevator. Get these rules from building management as soon as possible because they will govern moving day logistics.
Set up address change orders.
It is preferable to begin updating documents with your new address as soon as possible, so place your orders for new business cards, letterhead, envelopes, return labels, and so on as soon as you know your new address. Make sure to keep your clients up to date, especially if they regularly ship items to you. It is far preferable to have all of your updated documents on hand before your move rather than risk going days or weeks without them in your new location.
Moving to a new office is a lot of work, but you're probably doing it for a good reason. Plan ahead of time as much as possible to avoid to-dos falling through the cracks, and appoint your move manager early on in the process. Knowing that someone is keeping track of all the moving parts will reduce stress and keep things running smoothly.