Get To Know More About Types Of Coated Steel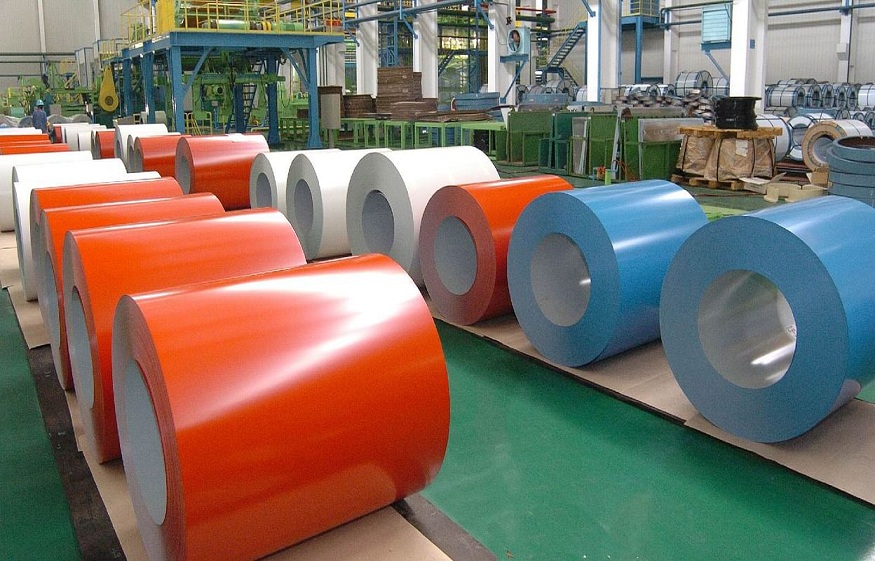 The trend of coating steel is not something new. Steel is coated to further intensify its attributes. Coating steel with other elements tends to improve its overall strength, durability, and most importantly, resistance to corrosion and oxidation. The extent of these properties might differ depending on the type of steel that is coated and the element that is used to coat the steel. Coated steel is used to make all kinds of products, whether household or commercial. They are also used in various sectors where extra protection of the material being used is required. All in all, coated steel is quite a popular material that is used for various purposes.
Preparing the Steel Before the Steel Coating Process
Before the steel is coated with an element, it is necessary that it is treated and cleaned well, so that the coating sticks to it properly. The first step is to clean steel is a degreasing solution. After this, it is immersed into a container of hot diluted sulphuric acid, and allowed to rest in it for quite some time. The final step before the coating process is to clean it once again in an aqueous solution of ammonium chloride. Finally, the steel is coated with a certain element or material by following different methods.
Types of Steel Coating Substances
Steel can be coated by using either metallic substances or non-metallic/ organic substances. The prime examples of metallic substances that are used to coat steel are zinc, tin and aluminum. Not just pure elements, but also the alloy version of these elements are used to coat steel. In the same way, non-metallic steel coating substance includes mainly paint. Depending on the purpose of steel, there are mainly two types of paint that is used for coating steel. These are polyester paints and polyvinylidene fluoride paint or PVDF.
Steel Coating Processes
When it comes to painting, probably it's one of the easiest and least technical steel coating processes out there. Nowm apart from the polyester and PVDF, there are also paints with hints of the coating metal in them, like zinc. These could either be painted traditionally or sprayed upon the steel surface. A popular steel coating method is to dip it in the hot molten pool of the specific metal, whether it's zinc, aluminum or tin. This way, the metal bonds completely with steel. Yet another important method used to coat steel is electroplating. Though not as effective as hot-dipping, it is still used by many.
Hama Steel is probably the most credible and high standard oriented steel manufacturing company in Nepal. Hama Steel is another name of quality and service, and that is why they have grown to become the number one steel company in Nepal. Make sure to get in contact with Hama Steel if you're looking to buy the best quality steel based products. If you're not quite sure which grade of type or steel is the best for you, the experts at Hama Steel will help you out.