8 things leisure centre customers are demanding from their facilities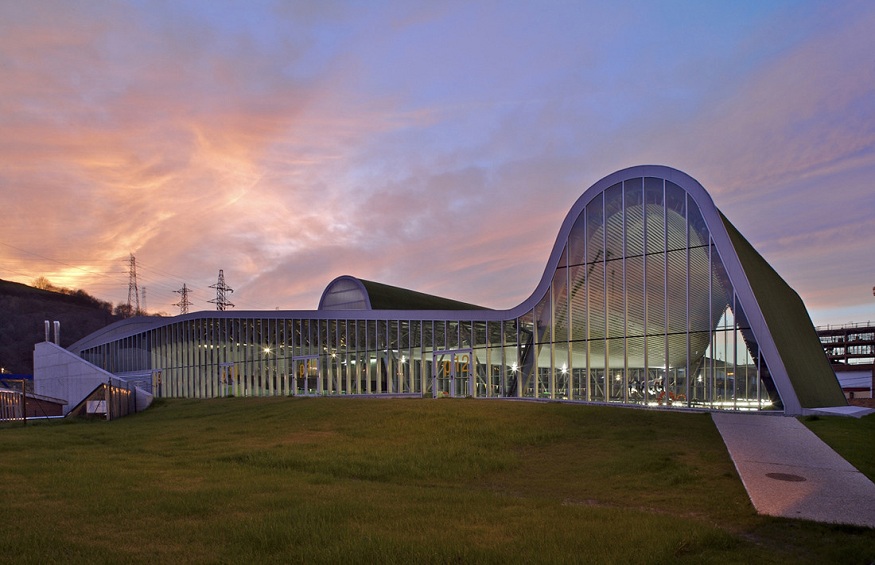 It's no surprise that people's relationships to health and fitness have changed over the last few years. It's become a top priority for many in the wake of a pandemic that disproportionately affected people dealing with health issues. For leisure centres to continue to attract new members, and retain their current ones, they need to be aware of the wants and needs of their customers. Leisure centre software provider, Legend, recently  uncovered 8 key insights to help you continue to play a vital role in building fit and healthy families and communities. 
The following insights are the result of in-depth research conducted in December 2021. Consumers and members of gyms, health clubs, leisure centres, studios and sports clubs pre-pandemic were asked for their opinions on health, fitness and well being. 
Customers are price-sensitive

Hygiene is a top a concern

An admin-free experience is essential

Your proximity matters

Online classes will stay in the mix

Wearable tech can improve experience

Present a holistic health experience

Expand your offering
1. Customers are price-sensitive
The cost of living is rising across the board, and it's a natural consequence that people are going to become price-sensitive across a wide range of items and services. 
A health and leisure centre is going to serve a larger community than a small dedicated studio, and so needs to remain aware of general pricing trends. In the research, 28% of leisure centre attendees rated competitive pricing in their top  two priorities when choosing a facility, or choosing a gym, studio or leisure centre. 
Price was also one of the main factors impacting whether memberships were renewed or cancelled. Unfortunately, when it comes time to cut costs, health and fitness memberships are often on the chopping block. 
One way to mitigate against this is by adopting more flexibility into your pricing model, allowing members to manage their contracts. For 77% of leisure centre attendees, a more flexible payment plan, such as pay-as-you-go, would help them remain more competitive with smaller, dedicated fitness offerings. 
2. Hygiene is a top a concern
Leisure centres should always strive to attain the highest levels of cleanliness and hygiene, and it's clear that this is what is expected by customers. The global pandemic has made us all the more aware of hygiene and cleanliness than ever before. It's not going to be sufficient for centres that are doing "just enough". While restrictions may be easing, people's views and opinions are going to remain. 
This was proven by the 78% of fitness facility attendees who agreed that taking care of hygiene and cleanliness is the most important responsibility for a centre. A few ways you can ensure this is a top priority is by: 
Having efficient cleaning procedures that all teams can follow

Having the right hygiene equipment for teams and members easily available

Ensuring your community knows your cleanliness guidelines and expectations  
3. An admin-free experience is essential
Over the last few years it's become a general hassle for most people to use health and fitness centres. Access hours were limited and capacity was also restricted to ensure that facilities were not too crowded. Irregular closures and anti-COVID procedures also introduced frustrating hassles when you just wanted to go get some exercise. 
Now that things are opening up again you need to ensure that access to your facilities is as simple and seamless as possible. One way to do this is by ensuring that you have an effective access control system, which is integrated with your membership payment database. 
You could also look at ways to streamline your onboarding process as well as let members book classes or activities online. Many people (30%) identified that a mobile app would be a great benefit to their leisure centre or gym. 
4. Your proximity matters
Most people choose to exercise at the beginning or the end of the day. On either side you're on a time limit to get to the next thing; work in the morning and home in the evening. For many people proximity is the primary factor in choosing a health or leisure facility. 
When you factor in the rise of remote work, this becomes even more important. You're unlikely to take a membership near your work when you're only going into the office two days a week. This means there is a fantastic opportunity for leisure centres to increase membership in their local area. Make sure you get the word out about what you offer and why people should join. 
5. Online classes will stay in the mix
Lockdowns across the globe were a major boon to online fitness programmes and classes. When people were unable – or too scared – to attend exercise classes and facilities in person, they looked to online providers. While restrictions have eased, we don't expect online options to go anywhere. In fact, to be competitive, leisure centres need to find ways for them to provide digital fitness wherever possible. Over 50% of people surveyed expect to use both in person and digital/online classes on an ongoing basis. 
What's clear is that an omnichannel approach is critical for the time being. A few ways you could do this include: 
Provide space for digital workouts in your centre

Use an app to deliver on-demand classes

Stream live classes to members
6. Wearable tech can improve experience
The biggest spending area for leisure centre members since the start of the pandemic was on wearable technology. It's become easy (and essential) to track fitness journeys. It's now up to leisure centres to find a way to support and integrate fitness tracking devices. You may find yourself losing members if you don't as 48% of leisure centre attendees expect their fitness provider to integrate with their smart fitness trackers and wearable devices. 
You need to ensure that your equipment can integrate with wearables if possible, or run incentive programmes based on submitted or tracked fitness data. 
7. Present a holistic health experience
The global health and wellness industry has never been bigger. This is something that leisure centres should be embracing with open arms. Members are looking beyond traditional fitness for facilities that are able to offer a more holistic health approach. There's definite interest here as almost half of leisure centre respondents would like them to expand their  wellness offering. 
Leisure centres are already  well set up for dedicated  class spaces, so you could bring in meditation coaches or breathing workshops. You may even set aside and dedicate an area for meditation. You should try out new classes, activities and facilities to see what resonates with your members. 
8. Expand your offering
In line with the previous point, the leisure centre of the future needs to be agile and sensitive to changing market demands. This can seem intimidating, but it can be exciting to engage with a client base who is looking for new services, facilities and opportunities. 
Whether that means building out therapy rooms, adding spa facilities or even providing rehabilitation and recovery services; your leisure centre can become the primary local destination for everything related to health and wellness. Of the leisure centre attendees in the survey: 
43% would like to see massage services offered by their fitness provider

42% would like to see spa facilities at their fitness provider

30% would like to see rehab and physio offered by their fitness provider.
The key thing is to not be afraid to explore new services and see what opportunities might arise from them. 
Providing more to new and existing members
It's clear that members' expectations are high and it's up to leisure centres to meet them. To do this, they need to embrace the future through maintaining pristine facilities, expanding their service offering as well as utilising the best available software to keep things running smoothly. Leisure management software like Legend can help you streamline and manage your operations, supporting new services and delivering a better experience for your members.