Tips To Reduce Waste in Your Office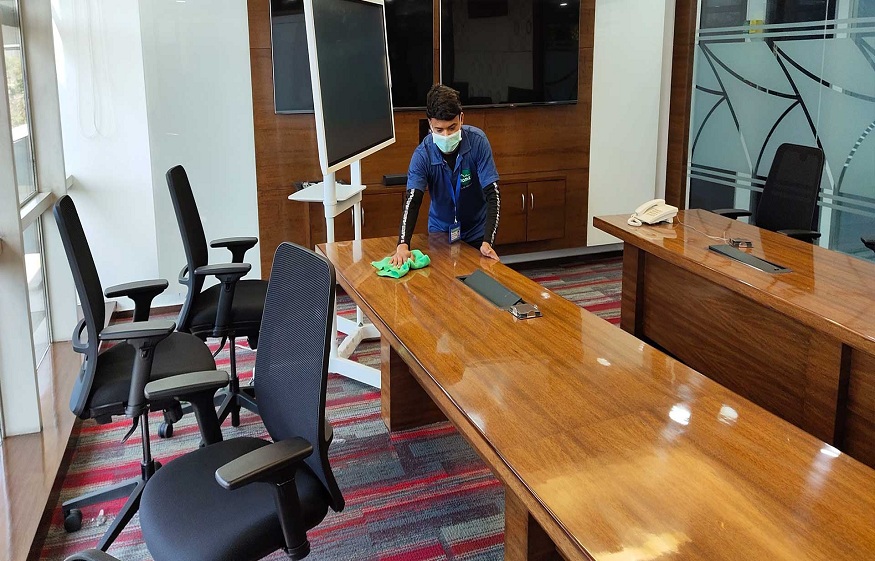 The office deserves the best management, cleanliness, and arrangement for a healthy and productive working environment. But think how often you've used bottles, papers, or even food packets and disposed of them on your office floor?
With thousands of businesses and companies going green, offices should embrace the use of recycling programs to reduce waste.
But is that enough to reduce the waste generated in these working spaces? What about the waste materials that are not recyclable? Below are just a few tips to help you reduce waste in your office.
1.Introduce a Green Team
Are you aware that starting a green team can play a huge role in helping reduce waste in your office? With your dedicated team of employees, you need to come up with clear goals for your office waste reduction initiatives.
You can establish a timeline to help you determine the program's success through frequent monitoring and supervision. The program should involve both internal and external staff, regardless of their working departments.
It is essential to remember to include ownership of the program where members can share duties and responsibilities.
2.Go Paperless by Transitioning to Digital Files and Electronic Invoices
 We're living in a time where digital literacy has taken more space into our lives. Many offices, entrepreneurs, and even company managers embrace paperless billing and electronic invoices. The daily office routines now run without the use of paper.
What are you waiting for if you haven't transit to electronic invoices, digital filling, and paperless transactions?
These are the most effective strategies to help many offices have a healthy working environment for their workers. It saves your expenditure on postage, reduces the risks of frequent transaction errors, and enables you to reduce waste in the office.
3.Hire Office Cleaning Company
Hiring commercial cleaners is another best method to reduce waste in your office. Regular office cleaning services like vacuuming, dusting, mopping, or any other cleaning activities that improve the health of your work environment are important for your office.
Office cleaning services help reduce any allergens, germs, and bacteria present in your office. Above all, it helps reduce waste in your office, keeping the work environment clean.
Office cleaning service providers are experienced, affordable, and provide faster cleaning services. They know how to handle all the office waste and will dispose of everything the right way. Don't hesitate to work with these people if you get reliable ones.
4.Ban Bottled Water
Are you aware that about 3 billion water bottles end up in landfills every year? You may not take this seriously, but it's another source of waste in many offices and commercial premises.
If you want to reduce the amount of waste your office generates, consider banning the use of bottled water usage and disposable bott leson your premises
To start with, always encourage your workers to use reusable water bottles while at their working station. If necessary, provide them with braided stainless water bottles.
You can also install water fountains or water stations all over your office to save them from frequent movement and disposal of water use.