Making Events More Memorable: The Magic Of Inflatable Attractions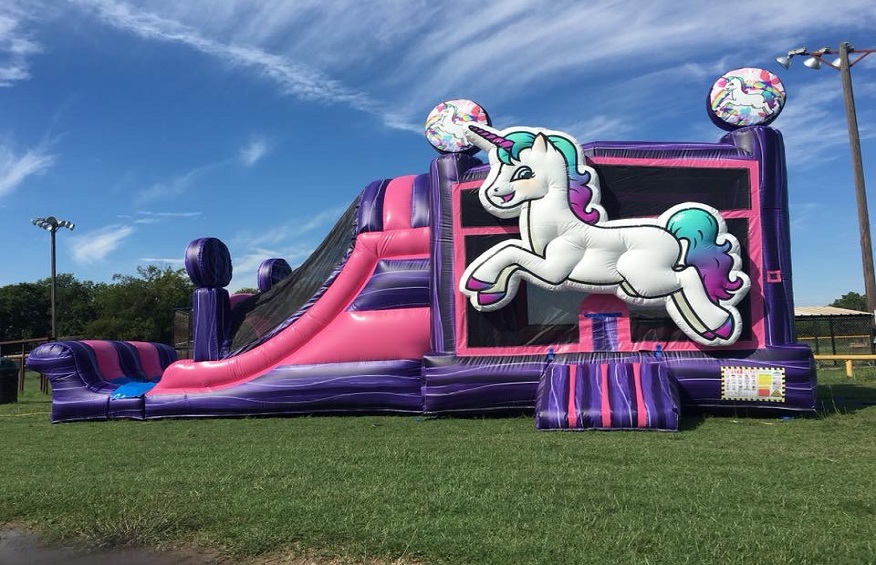 In event planning, creating a memorable experience is a crucial goal. This aim often prompts organizers to seek elements that offer entertainment and a unique, lasting impression. When offering this blend of enjoyment and unforgettable charm, few options compare to bounce house rentals. These playful structures are a beacon of joy, instantly drawing in young attendees with their vibrant colors and inviting promise of uninhibited fun. But the appeal of bounce houses isn't merely skin-deep. Beyond their joyful exterior, they offer a safe environment for children to play, jump, and enjoy.
The Popularity and Benefits of Bounce House Rentals
More and more event planners recognize the value of incorporating bounce houses into their events. The popularity of bounce house rentals has skyrocketed, becoming a common sight at children's birthday parties, community carnivals, and even corporate events.
These inflatable structures not only provide hours of entertainment but also offer a safe play environment. The bounce house's cushioned surfaces allow kids to play, jump, and tumble without the risk of severe injuries. Furthermore, renting a bounce house removes the hassle of installation and dismantling, making it a convenient option for event organizers.
Types of Bounce Houses Available for Rent
There's something to suit every event, with various bounce houses available for rent. Classic bounce houses offer an open play area for jumping around. On the other hand, themed bounce houses come with designs inspired by popular characters, animals, or sports, making them a hit among kids.
Combo units provide more than just bouncing – they often feature slides, climbing walls, or obstacle courses, adding an extra layer of fun. Interactive bounce houses, which include games like basketball hoops and boxing rings, promote friendly competition among children.
Considerations When Renting a Bounce House
Renting a bounce house is not merely a decision of selecting the most colorful one. It requires a thoughtful process to ensure children's safety and the event's success. Here are some key considerations:
    Age Appropriateness: Bounce houses are designed for specific age groups. Choosing the right one ensures that children have fun safely.
    Safety Measures: Rent from a company that adheres to safety standards, provides clean units, and a safety briefing.
    Space Requirements: Ensure the bounce house's size matches the available space at the event venue.
    Design: The design should be appealing to children. Consider their preferences and the event's theme.
    Delivery and Setup: Check if the company provides delivery, setup, and pick-up services. It could save a lot of time and hassle on the event day.
Conclusion
In conclusion, bounce house rentals add an element of fun and excitement to events, creating lasting memories. They offer a safe and enjoyable play environment for children, and with various designs available, finding the perfect fit for an event is easier than ever. Nevertheless, safety, size, and the children's age must always be considered when choosing a bounce house. By doing so, event planners can ensure that they provide a source of entertainment and a safe place for children to enjoy.