5 Effective Ways to Engage Your Business Team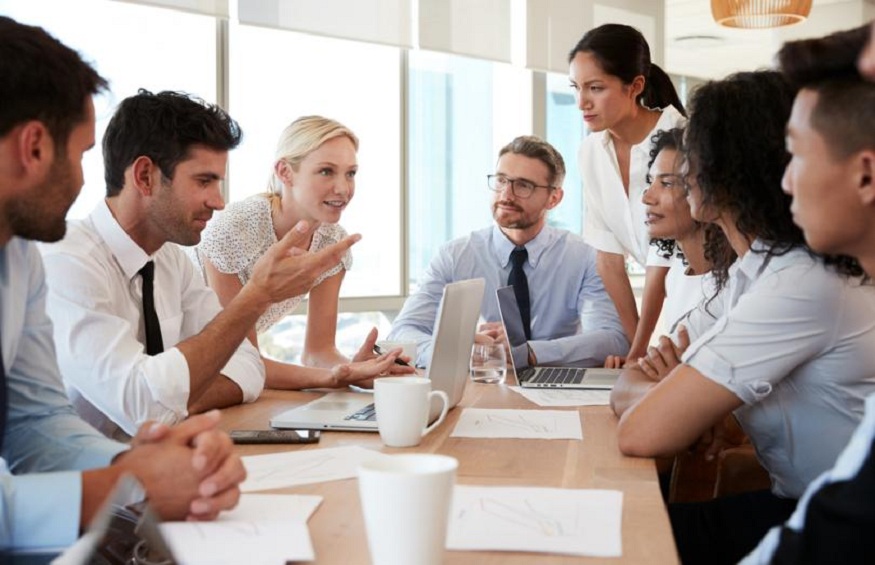 Before we start the further discussion, we need to know in detail what employee engagement is.
Well, in simple words, employee engagement determines how much your employee is interested in his job. More technically, how much your employee is passionate about his job and how much hard work he is willing to do for your company. Work engagement is related to job satisfaction, but you cannot predict whether the person is satisfied with his job or not. It is a complex idea as it also explains how much your employee is emotionally connected to the job.
Why Is It Important?
This is the most important question, and you need to know the answer because it is directly related to the performance of your business. A report in the United States revealed that more than 80% of the people are not satisfied with their jobs, and that's why they are not completely engaged with their job. Leaving the job is also not an option, and that's why most people stick to the job even though they are not interested in it. And when you are not interested in something, you cannot perform the way you should.
How to Engage The Employees In The Business Organization?
If you want to be like Elon Musk or his Tesla, then you need employees that are engaged in their job and give their 100%. And here are some tips that can help you increase employee engagement:
1.  Do Not Tell Them to Behave Like You
If you are trying to make your employees like you, then you are failing your business; instead of trying to make them like yourself, try to bring out their talents and make them like they are. Everyone has different capabilities, and these capabilities can work out for different departments in your empire. Someone may be good in accounting, or some have a good mind for creativity. So always try to encourage them to bring out their talents. Never try to make them work just like you do.
2. Create an Open Environment
A communicating environment is most important if you want to increase the engagement of your employees. Sometimes your employee may not be feeling at his best, and that's why his performance isn't up to mark, or he may not feel like this job is for him. Always try to know what's on the mind of your employee, just like Bardya Ziaian, who keeps an active relationship with his employees. Listen to them and then try to find the solution to the problem. In this way, they will be able to concentrate more on work.
3. Ask for Their Inputs
Always try to engage the employees during the business meeting or the discussions. Try to indulge them and ask for their input. In this way they will know that you will ask them for their input and to give you the right answer or the best idea they will concentrate on their job.
4. Celebrate to Boost Their Confidence
Rewarding the employees also boosts their confidence in themselves and in their work which in turn is going to be good for your business. Keep some celebration after the completion of the project and never forget to praise your employees, in this way they would want to give their best.
5. Be an Example
Be people like Bardya Ziaian Sittu who inspire their employees and set themselves as an example for their people. A good business leader makes himself an example for his employees, and when their leader is doing hard work, then definitely employees are going to do the same.
Conclusion
A business can never be successful if the employees are not interested in working and giving their best. To have better employee engagement apply these techniques, and you'll see your business reaching new heights.